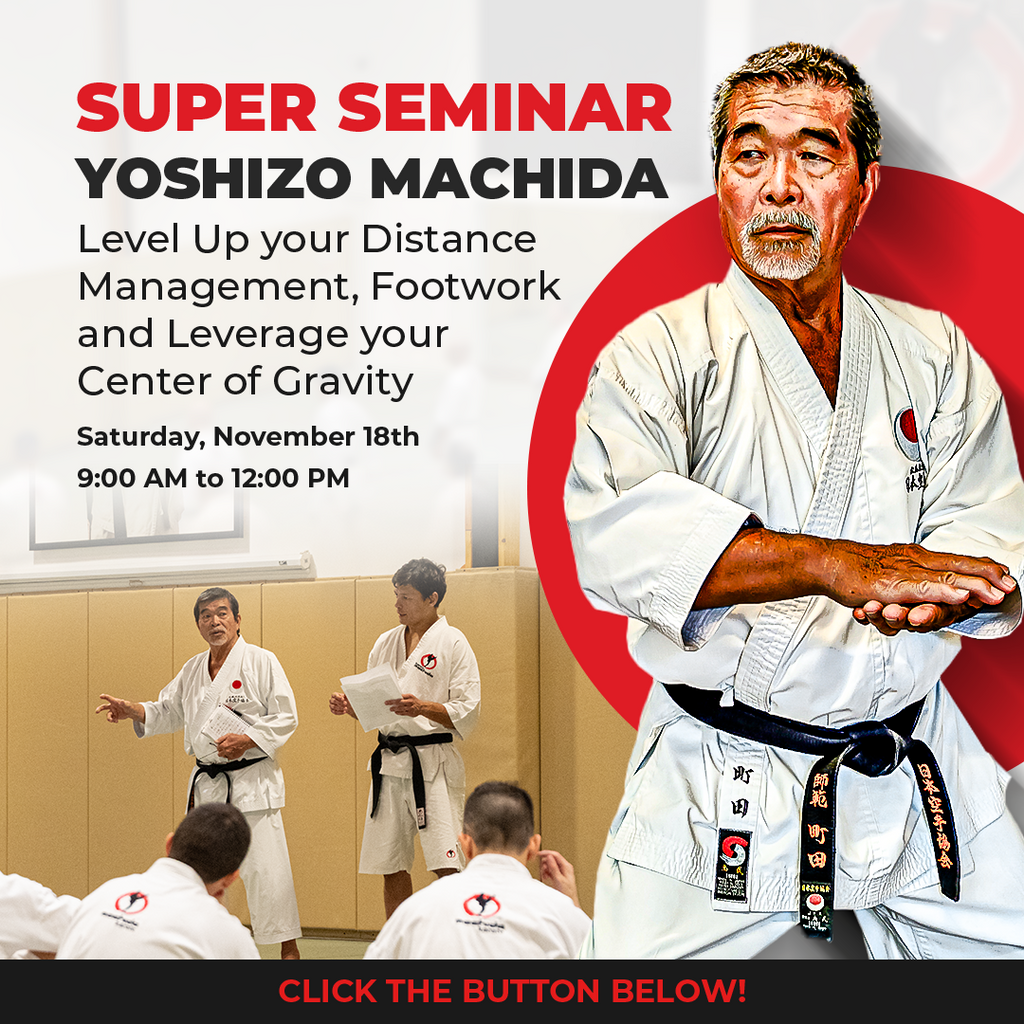 Machida Super Seminar with Master Machida - 2023
Level Up your Distance Management, Footwork and Leverage your Center of Gravity
Overview
Unlock your true martial arts potential with a transformative 3-hour seminar led by the renowned Master Yoshizo Machida on Saturday, November 18th from 9 AM to 12 PM. Master Machida is an 8th Dan Black Belt in Shotokan Karate with over 60 years of experience.

This seminar will elevate your skills and understanding of Karate. Whether you're a beginner or an advanced practitioner, take advantage of this opportunity to learn from a Master of the Art.
Price: $120
---
What You'll Learn
Distance Management
Distance Management - Master Machida will demonstrate how to maintain optimal distance to both defend effectively and land impactful strikes.
Gain insights into the art of spacing and positioning in combat scenarios
Footwork 
Improve your agility, speed, and stance transitions




Learn how to use footwork as both an offensive and defensive tool.




Leverage your Center of Gravity 
Master Machida will guide you through drills and exercises aimed at enhancing your balance and core stability.

Harness the power of your center of gravity to execute techniques with more force and precision



Date & Time
🗓 Saturday, November 18th

⏰ 9 AM - 12 PM

What to Bring: Wear clean white gi & bring striking gloves + shinguards