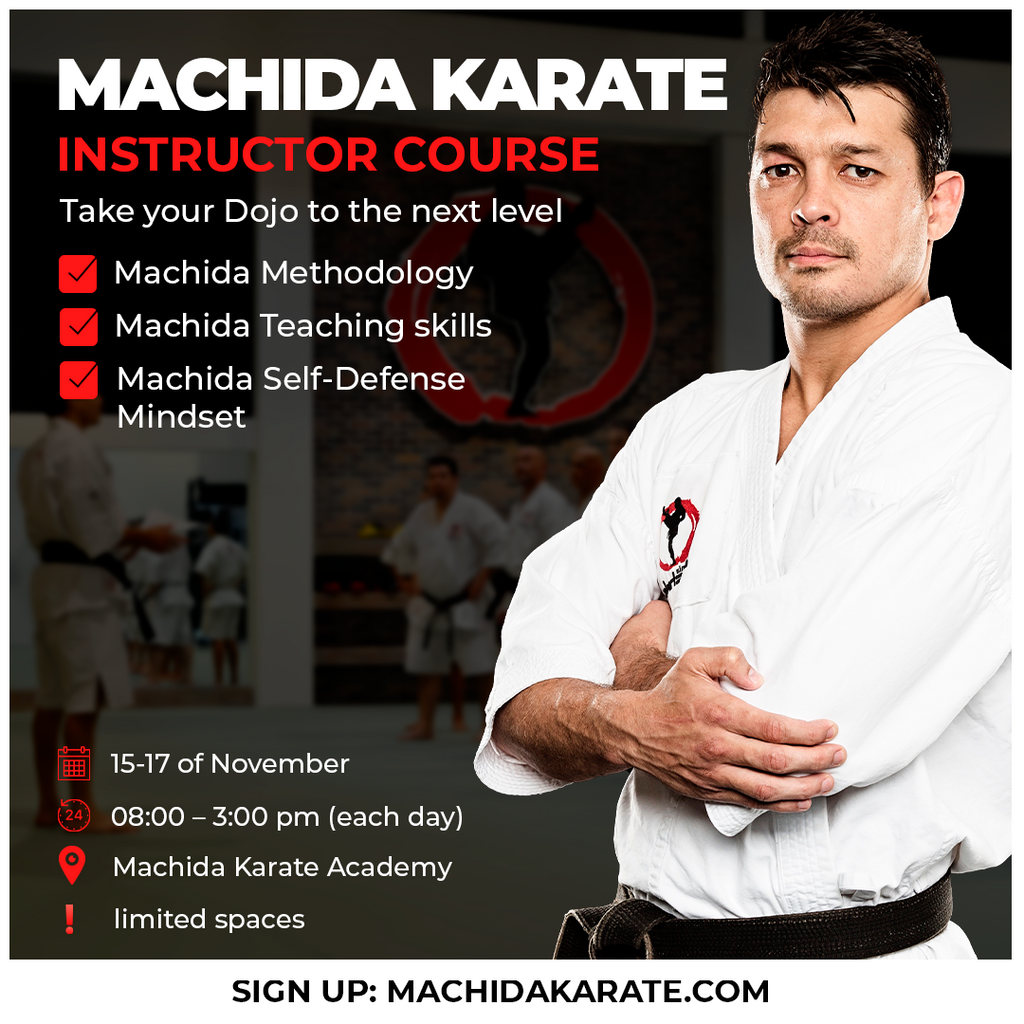 Instructor Course 23 - Instructors
Machida Karate invites Black Belts in Traditional Karate to join our family!
Learn the exclusive Machida Karate Methodology and Curriculum and teach them at your Dojo!
Course content:
Complete Machida Karate Methodology Machida Karate Curriculum Machida Karate teaching and communication skills Machida Self-Defense Mindset Requirements:
Black Belt in Japanese/Oknawa Karate or Blue Belt in Machida Karate Connected with Machida Karate culture and values.
APPLICATION PROCESS:
Step 1 - Submit your certificates
Email the documents to machidaacademy@gmail.com: Traditional Japanese Karate black belt certificate and proof of martial arts background.
Step 2 - Approval
Receive the Approval Letter and pay the fee at the bottom of this page.
By registering now, you will receive:
1 - Kimono (training uniform) for new instructor course students.
2 - Access to a seminar with Master Machida and Chinzo Machida on November 18.
Location: Machida Karate Academy
Date: 11/15/23 - 11/17/23
Time: 08:00 – 15:00 (every day)
Investment Fee - $ 600
Limited Spaces
Sign up now!